能力天空科技(北京)有限公司,它地处科大天工大厦(中关村高端人才创业基地)A座7层,致力于研发与开发中国市场。能力天空目前有大约190位员工,分别工作在北京、上海,武汉,成都,南京。
Management Team
Yingming Lou, Founder and CEO
Prior founding AbleSky, Yingming Lou has been working in high-tech industry at Silicon Valley for more than a decade, held various positions from senior engineering to senior management at Synopsys, ARM, Zenasis etc.

After his Bachelors from University of Science and Technology of China (USTC), he studied both Ph.D in physics and M.S in Electrical and Computer Engineering at University of Texas at Austin. He also received substantial course training in business and finance from Stanford University.
Ping Chen, Board Member
陈萍先生自2002年4月至今任上海元申实业有限公司董事长(2011年11月由上海元申置业有限公司更名成上海元申实业有限公司),2009年8月至今任上海东银企业(集团)有限公司董事长,2010年12月至今任上海东银房地产有限公司董事长。 2010年9月任上海市长宁区工商联副主席,2010年9月任上海义乌商会会长,2009年任上海市长宁区国际商会副会长,2009年3月任长宁区虹桥商会副会长,2010年9月任复旦地产金融同学会常务副会长、复大公益基金会常务副理事长,2011年11月任上海海洋大学客座教授, 2012年2月上海市长宁区光彩事业促进会副会长。
| | | |
| --- | --- | --- |
| Chairman | 2002/04-Now | Shanghai Yuanshen Industrial Limited Company |
| Chairman | 2009/08-Now | Shanghai Dawning Group |
| Chairman | 2010/12-Now | Shanghai Dawning Real Estate Limited Company |
| Vice President | 2009-Now | Shanghai Changning District International Chamber of Commerce |
| Vice President | 2009/03-Now | Shanghai Changning District Hongqiao Chamber of Commerce |
| Routine Vice President | 2010/09-Now | Fudan University Real Estate Financing Alumni Association |
| Routine Vice Chairman | 2010/09-Now | Fudan University Public Foundation |
| Vice Chairman | 2010/09-Now | Shanghai Changning District Federation of Industry and Commerce |
| President | 2010/09-Now | Shanghai Yiwu Chamber of Commerce |
| Guest Professor | 2011/11-Now | Shanghai Ocean University |
| Vice President | 2012/02-Now | Shanghai Changning District Glory Society |
Advisory Board
AbleSky is growing its Technical Advisory Board, which is chartered with guiding the technical innovations and direction of the company.
Mark Templeton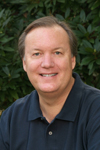 Mark Templeton co-founded Artisan Components (Nasdaq: ARTI) in 1991 and was its President and Chief Executive Officer for 13 years. Artisan Components was acquired by ARM (Nasdaq: ARMHY)(LES:ARM) for nearly US$1 billion. Artisan maintains about 90% share of the silicon library market, which is the foundation of IC design.
Mr. Templeton has served on the Board of Directors of ARM holdings since its acquisition of Artisan Components. He has been instrumental in driving growth in the IP market through a combination of technical and business innovation. His vision of developing an open community of resources for IC designers - including foundries, EDA vendors, design service companies and IP providers - has proven to be a significant contribution to the IC design and manufacturing industries. Before co-founding Artisan, he held executive positions with Silicon Compiler Systems and Mentor Graphics.
John Chilton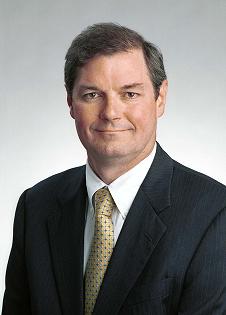 John Chilton is Senior Vice President of Marketing, Strategy, and Corporate Development at Synopsys, a $1.2B supplier of software to the electronics industry. Over the past 12+ years at Synopsys he has served in a variety of General Management and other roles, including responsibility for the company's Services, Intellectual Property, and Systems businesses. Prior to Synopsys John founded and served as CEO of two companies, both of which were acquired by leaders in their respective fields. John holds four US patents and is a member of several industry organizations.
John Morris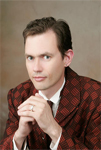 John Morris is an expert in building scalable internet platforms.

John worked at a number of successful start-ups. John was CIO at Agere, Inc., where he led the operations group through rapid growth, a 2001 record $419 million acquisition by Lucent Technologies, and the later IPO of Agere Systems. John studied both his MBA and Bachelors at the University of Texas, majoring in Management Information Systems and Entrepreneurial Management. John is fluent with both oral and written Chinese and has extensive experience in the Chinese business environment.
Robyn Ashe
Robyn has over 25 years of financial experience in high-technology and entrepreneurial corporations. Her areas of expertise include: accounting, banking and investor relations, financial systems design and implementation. She has served as the Finance & Administration Manager at Junglee Corp., as Accounting Manager at Systems & Networks Inc., and as the Treasury Manager at Quickturn Systems.
John Deng (邓中翰)

Dr. Deng is a co-founder of Vimicro. He currently serves as the Chairman, CEO and President of the Company. Under Dr. Deng's leadership, the Company has quickly grown into a worldwide leading supplier of multimedia chips. He also co-founded Pixim, a leader in imaging sensor technology, in Silicon Valley with top-tier venture capital funds. Dr. Deng worked as a research scientist at IBM - T.J. Watson Research Center before. He has also served as an advisor to the Ministry of Information Industry and the Ministry of Science and Technology of China, as well as a national member of Chinese Association of Science and Technology. Dr. Deng has received numerous awards for his achievements in developing China's IC industry. In 2003, he was awarded a national medal presented by Chinese President Hu Jintao. Dr. Deng received his Ph.D. in Electrical Engineering, M.S. in Economics, and M.S. in Physics, all from the University of California at Berkeley.
Professor Carl N. Morris
Dr. Carl N. Morris (Ph.D. Statistics, Stanford, 1966; B.S. Statistics, California Institute of Technology, 1960) is Professor at the Harvard Faculty of Arts and Sciences, Department of Statistics. Dr. Morris joined Harvard in 1990 with Professorships evenly split between the Statistics Department (Arts and Sciences), and the Department of Health Care Policy (Harvard Medical School), but that changed in 1995, when Chairing the Department of Statistics required his full-time attention. Dr. Morris' career includes Editorships of two leading statistics journals, Editor of Journal of the American Statistical Association (1983-1985), and Executive Editor of Statistical Science (1989-1991). He is a Fellow of the ASA, IMS, and Royal Statistical Society; an elected member of ISI; and a member of the Biometric Society.

During his career, Dr. Morris has sought out interdisciplinary and novel applications that implement and challenge new statistical theory. His research in the interface of statistical theory and scientific application has been aided by appointments in departments of statistics, mathematics, economics, health policy, and of behavioral sciences. Dr. Morris is best known for his contributions to the theory of hierarchical models and of empirical Bayes methods with applications to many fields, particularly including health care policy. Over the years this work has been supported by grants from the National Science Foundation, the Agency for Health Care Policy Research, the Veterans Administration, the U.S. Census Bureau, the Environmental Protection Agency, and the National Aeronautics and Space Administration. These grants also have supported his continuing work on natural exponential families with quadratic variance functions (NEF-QVF), which was recognized as a breakthrough (Volume III on Breakthrough in Statistics, Springer, 1997).

Hierarchical modeling applications of particular continuing relevance in health services research concern evaluating the quality of medical units. With collaborators and students at Harvard, and with Veterans Affairs researchers involved in profiling VA hospitals, Dr. Morris continues this research on mental and physical health and on medical profiling. This work builds on his Agency for Health Care Policy Research grant that identified important medical and health services applications of hierarchical models. Earlier work in health policy research spanned medical profiling, experimental design, and public policy experiments. He is known for his earlier experimental design work in the RAND Health Insurance Experiment and in particular for the Finite Selection Model that he developed for creating optimally balanced experiments in the HIE. Dr. Morris has also done pioneering work in the theory of statistics as applied to sports and competition, especially in baseball and tennis.
Milton Chen

Milton's pioneering PhD research at Stanford University has shown why videoconferencing has failed to become ubiquitous despite billions in investments since 1927. His insight in how to make videoconferencing an everyday experience has led to more than 40 invited talks to countries ranging from Iceland to Nigeria to Saudi Arabia. He received the DEMO God award at DEMO 06, and is the co-author of XMPP video standard. Milton received a Bachelor of Science degree in Computer Science from UC Berkeley and a PhD from Stanford University.
Santa Federico
Santa Federico has over 22 years of Wall Street experience and has served in senior capacities in many of the world's top financial institutions. Mr. Federico was most recently Managing Director and Chief Risk Officer of Perry Capital, a $15bln multi-strategy hedge fund. In that role he oversaw the risk of the firm's investments throughout the Americas, Europe and Asia. Prior to Perry Capital, Mr. Federico was Managing Director of Strategic Risk Management for Credit Suisse where he formulated firm policy and advised executive management on matters pertaining to the firm's global trading and investment banking operations. Previously Mr. Federico was Managing Director and Global Head Market Risk Manager of Salomon Smith Barney (Citigroup) and co-manager of Japanese Equity Derivatives at Nikko Salomon Smith Barney. At Salomon Smith Barney Mr. Federico built and oversaw the firm's global risk management for the CEO (Jamie Dimon, now CEO of JPMorgan Chase) and served as a trusted advisor to Mr. Dimon and the firm's senior management. Mr. Federico started his Wall Street career in 1986 at Merrill Lynch where he managed quantitative research, traded derivatives and cross-markets arbitrage, and built firm-wide risk management. He later ran fixed-income research at Security Pacific Merchant Bank and was a Portfolio Manager at Western Asset Management Company Prior to Wall Street Mr. Federico worked in the Nuclear Weapons Effects Group at AT&T Bell Laboratories. Mr. Federico holds an A.B. in Physics from Princeton University and has done postgraduate work in High Energy Physics at the Ecole Centrale de Paris.
Joy Leo

Ms. Leo has more than twenty years of financial management experience with high technology companies. Most recently, Ms. Leo has served as advisor and consultants for various high technology companies; she was senior vice president of finance and administration for CoWare, chief financial officer and secretary for Artisan Components, Inc., now known as ARM Holdings PLC. Ms Leo also served as vice president of finance and administration and chief financial officer for IMP, Inc.; vice president of finance, operations and administration at Innomedia Incorporated; and vice president and chief financial officer for Philips Components, a multi-billion dollar division of Royal Philips Electronics N.V.
Thomas G. Arons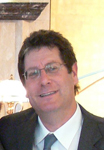 Mr. Arons is a world class expert in areas of system and network architecture, design, and security and large scale deployment of distributed systems. He architected and managed the whole network/computing system of University of California at Davis for decades. He worked Ph.D in engineering and M.S. in Computer Science from University of California at Davis.